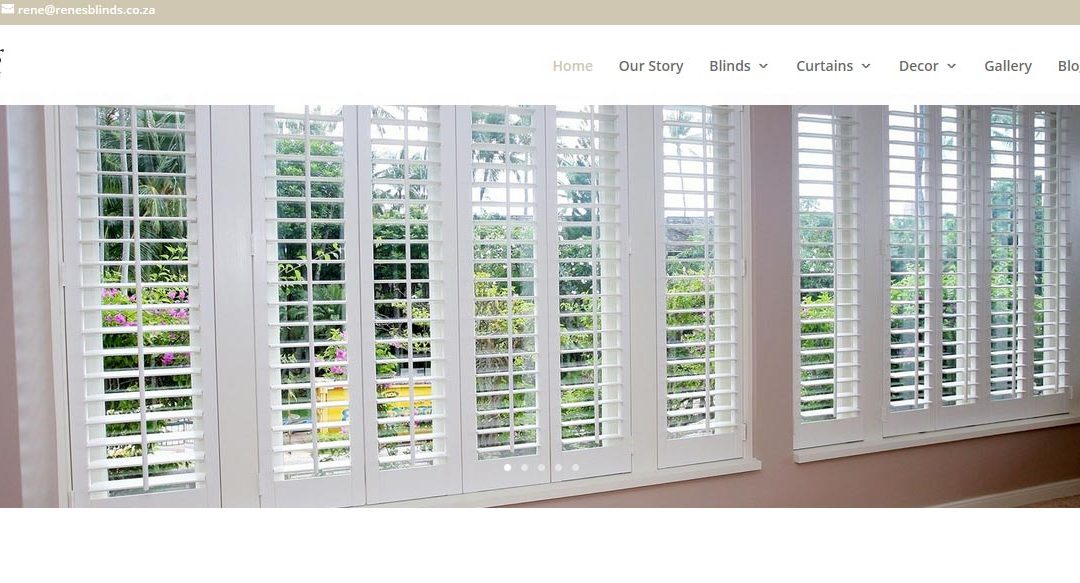 Top blind and curtain business in Gauteng | Renés Decor – Blinds and Curtains
Over the past 6 months I had the privilege to develop a new marketing blueprint for Renés Decor in Gauteng, South Africa. The company are specialists blinds and curtains designers and suppliers. I found working with René and her team amazing because they have a drive for excellence that I have found few other companies in their industry have.
I really enjoyed creating a new image and digital strategy that is now delivering clients to their door step on a daily basis. Below is little bit about what they do as a company.
BE SURE TO VISIT THEM ONLINE OR GIVE THEM A CALL!
Renés Blinds and Curtains was established in 1994 by the owner René Jackson.
Having been employed in the corporate environment as Editor for a Magazine, René decided it was time to take her creativity in to the world of Décor. Initially the company specialized in the supply and manufacture of blinds.
Soon after this expanded into the supply and manufacture of curtains and soft furnishings. In those early days René was physically involved in the manufacture of blinds and curtains. This has stood the company in good stead and although the company has grown and now employs several people, clients are assured in knowing that the person at the helm of this company knows what is required.
The company is based in Benoni, Gauteng and it is at these premises where the products are designed and manufactured. The core of the business remains Blinds and curtains, however due to demand an additional leg of carpeting and flooring is now available. At the company owned premises in Benoni clients can visit the showroom and meet with a consultant to view the products available.
In conclusion, I would like to thank René for entrusting Kanoobi Digital Agency with all of their online marketing. May you have a successful year ahead.
To your success,
Iban Vermeulen
Business and Digital Director of Kanoobi Digital Agency
BRANDING & WEB DESIGN
I am a Front End Developer and Solutions Expert(MCSE) who became a digital marketer and strategist. I love to create success for people by transforming their online business. If you are starting a business please give me a call (+27 (0) 81 387 0626) or send an email contact me or read more about me here.