How to start your business
1. Business Plan
We all have ideas and dreams of what will make a great business but until it has been tested, it will only remain an idea or dream. Start by writing down your thoughts and ideas for your business. When you take a systematic approach to develop your business through proper planning, you can avoid lots of mistakes. If you fail to plan, you plan to fail. So, let's succeed in planning so that our plan can succeed.
2. Personal Evaluation
Being honest with yourself will be your greatest asset in your business. Being able to objectively evaluate your own potential and shortfalls will be of great value to you. You must be able to believe in yourself and what you can achieve through your business. People around you, your clients and staff will be able to sense when you are going through challenges with your business and it will affect them negatively. In the last section I speak about mentoring and that is a key for personal growth and development. Find somebody who has had success in business and get them to mentor you.

DO YOU HAVE A DOMAIN NAME AND HOSTING FOR YOUR WEBSITE? I RECOMMEND BLUEHOST FOR BLOGGING AND BUSINESS WEBSITES.
3. Market Research
Market research has changed dramatically over the past 20 years. In 2019 the online ad spent budget in the USA surpassed printing media. This means that you must first get you figures of how many people are in your market in your city. How many are on Google and how many will you find through social media. If you need help with this, you are welcome to contact me.
4. Choose a name
Names are a very important part of a business and the branding that goes along with that should tell your clients who you are and what you do. A client should never ask, so what is it that you do? That is bad and if you do get that, change your business name or get the branding done by professionals. It makes a very big difference. You can be top of Google but with bad branding lose all your clients.
I recommend that you register your domain name as fast as you can. When you buy hosting from Bluehost your domain name is free for the first year.
VIEW HOSTING AND DOMAIN NAME OPTIONS
5. Digital Marketing Strategy
Once you have done your market research and have included that into your business plan, then get a professional to help you write a digital strategy that you can follow for at least 5 years, because you don't want to reinvent your business every year. It will cost a lot of money. a Good digital marketing strategy will include the correct website structure to rank high on Google, SEO and your monthly ad budget. This will help you to plan your budget so that you will know how much you are spending on marketing and what your conversions are which will tell you how much profit you are making.
You can also build your own website by learning how to start a blog with WordPress. It is very easy!
READ MORE ABOUT HOW TO START A BLOG.
6. Branding
The biggest part of your branding is your logo. This needs to be the center of all your design work and everything else needs to flow from this point. You can also do a study on colors. This will help you to see what effect various colors have on buyers in various markets.
If you are looking for a logo or graphics designer, view the list below:
10 BEST LOGO AND GRAPHIC DESIGN COMPANIES
TOP RATED ARTICLES:
How To Start A WordPress Blog On Bluehost
10 Things Every Small Business Website Needs
How I made $2945 in February 2020
10 Highest Earning Blogs in 2020
10 Best Financial Blogs in 2020
7. Development of Marketing Strategy
Then the development process starts. Your website gets designed, your SEO gets rolled out and social media platforms are set up. Once you have all the platforms ready then you can start planning your content creation and posting strategy. Then next thing to attend to is your ad spend budget. You must determine if Google or other social media sites are the best for your business.
8. Accountant
One of the greatest assets to my business is my accountant. He has helped us with a cloud-based system that automatically allocates payments in our bank account to the relevant invoice. A good accountant will also help you with good financial practices.
9. Bank Account
Then you must open your bank account and remember to get a bank letter from your bank that confirms that your account is open for business. Your bank should advise you as to what services and offers they provide for businesses. Make sure that you choose a bank that has good technology for online transactions as this is a must.
10. IRS Registrations
Your accountant will help you to register a business name with the IRS and then to set up your company documents which will be needed for your registration with the IRS. Make sure that you choose an accountant that is familiar and has experience with IRS.
11. Business Location
If you are opening a shop, then you will need a great location for the shop. Feet is the most important thing when it comes to shops and this is determined by location. A lot of businesses are restructuring their flow of business with digital disruption. This means that instead of paying lots of money to rent an expensive property, they are looking into developing technology with a delivery system.
12. Legal Documentation
The next part of my business that is very important is the legal side. Make sure that your sales documentation, employee contracts, etc. are all done by a good lawyer as this can save you a lot of time and money if something does go wrong. Ask your lawyer to look at what risk factor there could be to your business.
13. Licensing and affiliation
Depending on which industry your business is in there are various licensing that you might need. If you open a plumbing business, you will have to complete your trade test and register with the relevant associations to affiliate your business within your industry. This is very important in certain industries and you need to start with it immediately.
14. HR Registrations
When you employ staff in your business make sure that your accountant helps you to structure your remuneration packages correctly for your staff.
15. Pricing
Turnover is vanity, profit is sanity and cash is King! This is so true for all businesses. Your products or services need to be priced correctly within your market. Having a good product but totally over prices will do your business more harm than good. Know your clients and what they want, if you can provide that and offer value to them, then you will have a good business.
16. Mentoring
Most business owners are extremely lonely in their daily struggles. The best advice that I can give you is to find a mentor who has achieved what you want to achieve. Come to an agreement for mentorship and allow that person to speak into your life and business. You must improve yourself and the only way that self-improvement happens is by someone challenging your weaknesses.
17. Start getting sales through advertising and networking
A business owner must realize that no matter how good their digital marketing strategy is, they will always remain the face of their business. Advertising is what we pay for, PR is what we pray for. Good publicity is worth millions, but you will only get that if you create a story that people want to hear and they want to hear it from you.
18. Grow your business
You must remember to enjoy the process. Enjoy working for yourself and be passionate about your business. When times get tough, a lot of business owners forget this. Find ways to keep smiling and push past the first 1000 days. Once you pass that you will know what it takes to make your new business successful.
19. Duplicate your business idea into a franchise or more branches.
When you have established a successful and profitable business the most important thing is to establish systems because once you have a system that works you can duplicate that system. A great example of this is KFC and Burger King. They have a system that works and therefore they can duplicate it.
20. Enjoy It
Make sure that you enjoy the process. Somebody one told me: Everything worth doing is worth doing well with passion!
MORE ARTICLES:
How To Start A WordPress Blog On Bluehost
10 Things Every Small Business Website Needs
How I made $2945 in February 2020
10 Highest Earning Blogs in 2020
10 Best Financial Blogs in 2020
Conclusion
Thank you for reading my article! I hope that you enjoyed it and that you have all the elements one page to start your business in the United States. I wish you all the success in the world!
If I can be of assistance with any of the services that I provide, you are welcome to read more about my story here.
Kind Regards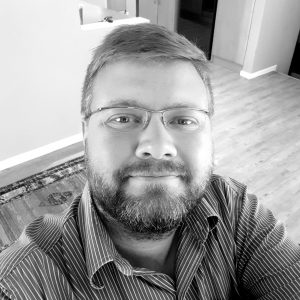 I recommend that you register your domain name as fast as you can. When you buy hosting from Bluehost your domain name is free for the first year.


BRANDING & WEB DESIGN
I am a Front End Developer and Solutions Expert(MCSE) who became a digital marketer and strategist. I love to create success for people by transforming their online business. If you are starting a business please give me a call (+27 (0) 81 387 0626) or send an email contact me or read more about me here.