10 Best extraction canopies in Johannesburg
We are a professional kitchen extraction supplier and services company. We also specialize in commercial cleaning and sanitizing. ADI National is the industry leader when it comes to kitchen extraction systems.
ARE YOU LOOKING FOR THE BEST KITCHEN EXTRACTION SYSTEMS IN JOHANNESBURG?

Make use of our sanitizing services for your business. Make sure that all surfaces are sanitized. Our products are SABS approved.
KITCHEN EXTRACTION SUPPLY, INSTALL AND CLEAN
Get a quotation from us for a kitchen extraction unit/canopy or get our professional team to come and clean your current one. Kitchen Canopy Extractor Fan Cleaning, DUCT CLEANING AS WELL AS KITCHEN CANOPY CLEANING.
KITCHEN CANOPY/EXTRACTION CLEANING AND CERTIFICATION
GET YOUR KITCHEN CANOPY/EXTRACTION CLEANING AND CERTIFICATION DONE BY ADI. WE ARE SANS 1850 REGISTERED AND CAN ISSUE YOUR CERTIFICATE.

Cleaning out the air extraction system for your commercial kitchen  is one of the most important maintenance tasks in a commercial kitchen. Due to the fact that the areas involved are not easily visible or accessible to kitchen staff, Kitchen Extraction System Cleaning is easily overlooked. Cleaning of these systems requires external assistance to ensure that the cleaning is carried out properly and in compliance with SANS 1850:2014
VIEW OUR
ADI National is the top supplier of kitchen canopy systems in South Africa. We provide a full service catalog for kitchen extraction systems. We supply some of the best systems and we install them as well as providing cleaning certification for our systems. We are you one stop kitchen extraction system company.

GET A QUOTATION FOR KITCHEN EXTRACTION SUPPLY | INSTALL | CLEAN
WHEN IT COME TO KITCHEN EXTRACTION SYSTEMS THERE IS ONLY 1 COMPANY TO TALK TO

GET A QUOTATION FOR KITCHEN EXTRACTION SUPPLY | INSTALL | CLEAN
Naudens Vent Canopies provide efficient ventilation of ovens, steamers, all types of ranges, fryers and griddles. Features Include No open drip trays or gutters, free air flow design, fitted as standard with Stainless Steel Naudens clean baffle type grease filters. Options Include Integrated make-up-air, built in lights, fire dampers and the choice of 304 Stainless Steel, 430 Stainless Steel or Galvanised Steel construction. Canopies are complete with welded corner brackets for either island mounting or wall mounting.
Bubble Brite Chemicals (Pty) Ltd is an accredited Level 2 BBBEE distributor and service provider. Bubble Brite is a fully integrated Fire Prevention and Security Systems company headquartered in Johannesburg, South Africa. Established in 2013, the business offers kitchen extraction system installations and cleaning, fire prevention systems and equipment. We stand behind our quality service guarantee and deliver the satisfaction you are looking for. We look forward to hearing from you soon.
We make odd sized extraction canopies, what space must your extractor fan system fit into? These kitchen canopy extractor fans are needed for ventilation of air for both smoke and smells. Did you ever stop on the roof parking of Sandton City above the restaurants, with all those extractor fans blowing? Or wondered why you always become hungry when you walk past one specific shop – the secret: They leave a piece of meat on the corner of the grill all day, and the smell of this piece of burnt offering can't be missed. The galvanized canopy extractor hoods are used in restaurants and coffee shops – these galvanised extraction systems are cheaper than s/steel units. Franchises normally go for the stainless steel extractors, also ideal for your lapa.
Kitchen canopies (also known as extraction hoods) help to keep your kitchen clean by extracting fumes laden with odours and grease. They are doubly important in busy kitchens where cooking heat and steam take their toll on worker morale. Commercial and industrial kitchens usually fit appropriate canopies to comply with local emission and safety legislation, which may require hoods to be liquid-tight and to contain fire suppression mechanisms. Such is the case for "Type I" hoods as defined by American regulations (for "Type II" hoods, see "Steam Extraction"). Choosing the right canopy can be a difficult task. There are many options available on the market. Typical of standard extraction canopies are elements such as baffle filters, galvanised or stainless steel construction, and drip trays. However, canopies can differ markedly in other respects.
ExtractorHoods provides a full range of commercial and industrial kitchen cleaning services including Kitchen Deep Cleaning, Kitchen canopy and Extraction system Cleaning, Duct Work Cleaning and the supply and maintenance of decarbonising Extract Tanks. We have been supplying our services to the industry for the past eleven years across Mpumalanga and Limpopo. Our unrivaled reputation for prompt response to enquiries, followed by high quality work and excellent reporting and administration have given us over 300 satisfied clients.  All of our services are provided by well trained professional staff who cause as little disruption to your business as possible while still giving you the best possible overall kitchen maintenance service.
While you may find the aforementioned in a large home, they are ideally suited for industrial sized kitchens…perhaps at a restaurant, fast food outlet, braai area, bakeries and factories. Kitchen extractor canopies can be manufactured to any shape or size to suit a client's specific requirements and to also accommodate angled walls. Specialising in the field of ventilation, it stands to reason that Zef's More Vision offer a wide range of ducting. Fabricated from galvanized, mild steel, steel or stainless steel, ducting can either be powder coated or finished with a three-coat paint system. Here at Zef's More Vision, we have set an achievable aim of supplying products of exceptional quality at the most competitive prices for all our loyal clientele. Our company understands the importance of having the best human and technological resources in its pursuit of a successful partnership with its customers. Therefore, we consider ourselves to be in a partnership with each of our employees, the community and environment. We supply, design and manufacture a wide range of extractor canopies, ducting and ventilation systems; in several materials designed to suit your space and budget. Our company is driven by several value adding elements. They are: right price, quality service, timeous delivery, decreased manufacturing lead time and continuous customer engagement. When you work with us, we endeavour to give you the most reasonable, well researched price and service of the best worth. We also endeavour to get the job done in the shortest possible time and have your products installed expertly and finished well.
Our team is standing by to answer all your questions and to help with any specifications you need.

We have available some packages for a standard installment. 

But the best choice is to order a custom fabrication.

With custom fabrication we can help design your perfect kitchen.
With years of experience in specifically servicing kitchen extraction systems, our service removes fatty oil and grease built up, aiding the effective extraction of airflow.Our regular service intervals will also greatly reduce the risk of fire and potential contamination.
Ventpro's extraction canopies, display units, filters, light fittings and control panels are all manufactured in our Johannesburg factory. We also provide the latest technology from the USA, in fire suppression systems for various applications.
SOUTH AFRICA'S TOP CHOICE WHEN IT COMES TO KITCHEN EXTRACTION SYSTEMS

WHEN IT COME TO KITCHEN EXTRACTION SYSTEMS THERE IS ONLY 1 COMPANY TO TALK TO

GET A QUOTATION FOR KITCHEN EXTRACTION SUPPLY | INSTALL | CLEAN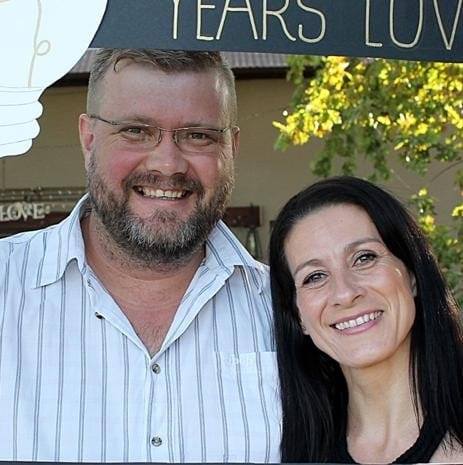 DIGITAL MARKETING DIRECTOR
I am a sales and marketing executive who became a digital marketing director. I love to create success for people by transforming their online business. If you are starting a business, please give me a call (+27 (0) 72 097 8554) or send an email contact me.