South Africa's No. 1 affordable 
website design
company.
We offer Professional Monthly Website Design Packages with Affordable Web Design Prices for Web Design.
Our low-cost 
web designers
will help you launch and grow your business.
Get all the information that you need to get a new website for your business.
What is website design?
Web design refers to the design of websites that are displayed on the internet. It usually refers to the user experience aspects of website development rather than software development. Web design used to be focused on designing websites for desktop browsers; however, since the mid-2010s, design for mobile and tablet browsers has become ever-increasingly important.
Web design is the process of planning, conceptualizing, and arranging content online. Today, designing a website goes beyond aesthetics to include the website's overall functionality. Web design also includes web apps, mobile apps, and user interface design. 
Web design encompasses many different skills and disciplines in the production and maintenance of websites. The different areas of web design include web graphic design; user interface design (UI design); authoring, including standardized code and proprietary software; user experience design (UX design); and search engine optimization.
Web design is the process of creating websites. It encompasses several different aspects, including webpage layout, content production, and graphic design. While the terms web design and web development are often used interchangeably, web design is technically a subset of the broader category of web development.
A web designer works on the appearance, layout, and, in some cases, content of a website. Appearance, for instance, relates to the colours, font, and images used. Layout refers to how information is structured and categorized. A good web design is easy to use, aesthetically pleasing and suits the user group and brand of the website.
How to design a website?
Website design, referred to as web design, done by website designers or website developers, is the skill of creating presentations of web content (usually hypertext or hypermedia) that is delivered to an end-user through the World Wide Web, by way of a Web browser or other Web-enabled software like Internet television clients, microblogging clients and RSS readers, apps and all sorts of other Internet of things.
Good website design is essential for all businesses and picking the right website design company and web designers are something every company owner has to do at some point.
Website design is similar (in a very simplistic way) to traditional marketing and publishing but tends to perplex some people in its implementation and product offer.
Web Design Keyword
Why We Chose The Keyword Web Design. Special attention was given to choosing Web Design as our main keyword for our home page. We wanted to target two aspects of our core target market. Firstly, we are targeting its users typing Web Design into their search engines. The keyword is commonly used when people are browsing for 'web design', 'website design' or 'digital agency' in their search engine. However we didn't want to neglect our local target market. The result is Web Design, a multi-purpose keyword that helps us direct our website to the correct audience. Web Design seems to be working very well for our homepage. Let us optimise your website for search engines, just like we did here.
How to find a web designer?
Web design or website design is time-consuming. It takes time to develop a website to drive impactful results for your business. You need to invest in creating your customized design that makes your business stand out from the competition.
If you don't have the time to invest in your website's design, you're missing a valuable opportunity to attract leads to your business. People will be turned away from your website if it isn't visually appealing.
Knowing the scope of the work helps you figure out what a realistic budget should be for your new website.
Whatever you want for your business website, write it down. Think about it for a bit. Ask your employees or your peers what they think about your site. Or even better – ask a few of your customers what they think of your website.
From all that input, write a shortlist of must-do, must-have things. Be specific about what you want to be done. Write it all down. You're writing out what you want the designer to do.
Find a web designer that creatively designs the type of look and feel that you want for your business. A good web designer will take your logo and use the primary colours that you have already chosen for your logo. Then they will create visuals using pictures and design elements that complement the look and feel. Then they will add the copy or words that you have written into the design and display this on your website in such a manner that your users or visitors will want to engage with your business.
Remember that it is very important to find a web designer that is focused upon client service as this will ultimately determine the long term business relationship that you will have with your web designer. Websites need to be updated regularly, so make sure that included in the services that you purchase is monthly updates of content, security and maintenance.
More on website design
We are all about: website design, web designers, website designers, we are a website design company or a web design company. We also offer website hosting also called website design hosting or web hosting, and our main search phrases are website design cape town, website design johannesburg, website design durban, website design pretoria, and we offer website design gauteng, web designers cape town, web designers johannesburg, web designers durban, web designers pretoria, web designers gauteng, and we are the very best best website design company, in website design company cape town, and website design company johannasburg and website design company durban and website design company pretoria and website design company gauteng and website design companies.
Welcome to Kanoobi – This is the web design or website design industry blog of Iban Vermeulen
This is where I share all my ideas and give helpful information to business owners and entrepreneurs. I have been a web designer for the past 20 years and have done web design for corporate and small businesses.
If you are a business owner and looking for information on web design for your business then you have found the No. 1 web design website in South Africa. Here you will find informative articles about web design for your business. If you need any help or consultation, please contact me directly. As mentioned this is my industry blog for web design and our digital agency is called VC Marketing. You can head over there for great offers and the best web design packages in South Africa.
Find out here about how to design a website.
More about Iban Vermeulen – 20 years experienced web designer and developer.
My Training and Corporate Experience as Front End Developer and Systems Engineer(MCSE)
I started 20 years ago, completing my first web design certificate course. At the time this gave me very little work opportunities. So I decided to enroll in a creative arts college, where I completed a 4-year diploma course and lectured for another 3 years. During this time I also became a systems engineer completing my MCSE.
Even though I had completed all this training and covered both the creative and technical skills that I need, I still did not seem to find satisfaction in what I did. Until I was offered a front end developer position at one of the largest property development and estate agency companies in the world. My job was to design marketing websites for one the largest property development portfolio's in the world! I also got exposure to SEO and this is where my experience with digital strategies kicked off.
Starting my own business by becoming a digital marketer and strategist.
My wife and I are raising our 2 children, whom we love very much and we work hard to give them the best sporting and education opportunities. My wife is a successful sales and marketing manager at a large University and about 8 years ago I had to leave my corporate job to help raise our kids. Starting my own business was not easy in the beginning but today I manage a successful digital agency. Kanoobi is my industry blog where I share knowledge and success stories.  VC Marketing is my digital agency through which all our clients receive world class design and service. You are welcome to contact me through Kanoobi or VC Marketing contact pages.
I believe that we should create the future that we want to see. Work hard to achieve our goals and help as many people as you can.
Over the past 8 years, my greatest delight is to develop a strategy for a business and to see how it helps that business to grow bigger and become more influential in their market.
You are welcome to share this infographic to your blog(link back to us would be very nice) or you can pin it to Pinterest. The image does have a Pin button top left or you can share it to other social media sites. "COMPLETE ARTICLE ABOUT THE 10 THINGS THAT EVERY SMALL...
read more
DSTV Installation Cape Town - DSTV Installation Bellville - DSTV Installation Somerset West DStv Installation in Cape Town. Whether you are looking for new installation, upgrades and setting up dual view or communal setup, we are glad to be of assistance. New DStv...
read more
Wait for the tree to grow!The biggest mistake in business is wanting to get rich quick. The best advice I ever had from an extraordinarily successful business friend was: "Don't grow to quicky" At first, I thought… No, you are wrong. I want to get rich quickly and I...
read more
E-commerce Website South Africa ARE YOU LOOKING TO DEVELOP YOUR OWN E-COMMERCE WEBSITE IN SOUTH AFRICA? KANOOBI DIGITAL AGENCY The company has more than 10 years experience to develop custom SEO and digital marketing strategies for SME and large corporations. Start...
read more
E-commerce Website Cape Town ARE YOU LOOKING TO DEVELOP YOUR OWN E-COMMERCE WEBSITE IN CAPE TOWN? KANOOBI DIGITAL AGENCY The company has more than 10 years experience to develop custom SEO and digital marketing strategies for SME and large corporations. Start with...
read more
How much does it cost to design a website in South Africa? Web Design costs in South Africa ranges between R1000 and R50 000 but you have great value adding service like VC Marketing who offers web design packages to their clients. So, how much does it cost to design...
read more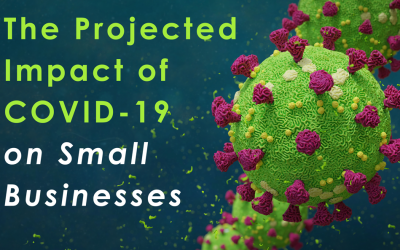 In writing this article I want to share with you that my heart goes out to every small business owner around the world! So many small businesses are bound to survive based on their daily cash flow. 2 things are unreplaceable in business and that is cash flow and...
read more
How I develop a website or guide your web design process successfully?
DO YOU NEED HELP TO MARKET YOUR BUSINESS?
We have a great plan and strategy for you. Our clients benefit from our custom tools and skills that we have mastered over many years. Below is a short a fast way to see where you are in the digital marketing world. You can ask yourself a few easy questions and then determine if you would like to contact us for more help.
We have expert consultants that will guide you through the process. Weather you are a start up business or a well established corporate company. We have experience in consulting clients with digital strategies local, national or international digital marketing strategies.
We will create a custom digital blueprint for your business which is clear and result driven.
What is the original image and design that your business should have in your market. If branding is done well it will build loyal and continued clients who support your business for many years.
We can do a brand review for your company which will determine your future marketing and advertising direction.
Having the correct web platform and Hosting support behind your digital platforms is critical. We have seen many clients who have a great brand but poorly developed websites that simply does not bring conversion.
We have experience with a vast range of web platforms and can consult your business to make the correct long term decisions.
This has become one of the biggest determining factors for digital marketing success. Companies need continued management and fresh content for digital advertising.
We can assist your company to draw up a content planner which will complement your digital advertising campaigns.
Once your branding, website, and content has been aligned and published you are ready to market your products and services online. We have expertise in SEO, Google Ads and Social Media advertising.
We can draft a custom digital marketing blueprint that will produce maximum conversion for your business.
Special offer from our digital agency:
Can you help to get my business top of Google?
Yes we can and we have done it for many of our loyal clients over the past 10 years. We can help you to set out a clear digital marketing strategy that will grow with your business plan.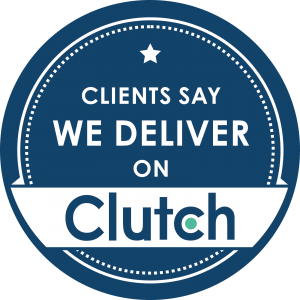 The world's largest web design review website.
What kind of clients do you work with?
I work with clients from around the globe. From small businesses to bloggers. You are welcome to send me a message.
What products do you recommend for a blogging?
What is business optimization?
If your business works with a database? Then we can take that database build it into a secure cloud server and give the right people access to the sections of the database that they need to work on and we can give managers and supervisors report functions to manage the workflow better. We build custom CRM systems and many other business software solutions.
You can also give us a review on TOP SEOs.
The world top SEO review site.
10 BEST WEBSITE DESIGN LISTS: