10 Best Kitchen Extraction Systems in Pretoria
We are a professional kitchen extraction supplier and services company. We also specialize in commercial cleaning and sanitizing. ADI National is the industry leader when it comes to kitchen extraction systems.
ARE YOU LOOKING FOR THE BEST KITCHEN EXTRACTION SYSTEMS IN PRETORIA?

Make use of our sanitizing services for your business. Make sure that all surfaces are sanitized. Our products are SABS approved.
KITCHEN EXTRACTION SUPPLY, INSTALL AND CLEAN
Get a quotation from us for a kitchen extraction unit/canopy or get our professional team to come and clean your current one. Kitchen Canopy Extractor Fan Cleaning, DUCT CLEANING AS WELL AS KITCHEN CANOPY CLEANING.
KITCHEN CANOPY/EXTRACTION CLEANING AND CERTIFICATION
GET YOUR KITCHEN CANOPY/EXTRACTION CLEANING AND CERTIFICATION DONE BY ADI. WE ARE SANS 1850 REGISTERED AND CAN ISSUE YOUR CERTIFICATE.

Cleaning out the air extraction system for your commercial kitchen  is one of the most important maintenance tasks in a commercial kitchen. Due to the fact that the areas involved are not easily visible or accessible to kitchen staff, Kitchen Extraction System Cleaning is easily overlooked. Cleaning of these systems requires external assistance to ensure that the cleaning is carried out properly and in compliance with SANS 1850:2014
VIEW OUR
ADI National is the top supplier of kitchen canopy systems in South Africa. We provide a full service catalog for kitchen extraction systems. We supply some of the best systems and we install them as well as providing cleaning certification for our systems. We are you one stop kitchen extraction system company.

GET A QUOTATION FOR KITCHEN EXTRACTION SUPPLY | INSTALL | CLEAN
WHEN IT COME TO KITCHEN EXTRACTION SYSTEMS THERE IS ONLY 1 COMPANY TO TALK TO

GET A QUOTATION FOR KITCHEN EXTRACTION SUPPLY | INSTALL | CLEAN
Look no further than Zef's More Vision. For as long as we have been in existence Zef's More Vision has been at the forefront of kitchen extraction systems and industrial systems. We specialise in the design, manufacture, supply and installation of kitchen extractor canopy, ducting, extractor fans, silencers, toilet ventilation and industrial ventilation. While you may find the aforementioned in a large home, they are ideally suited for industrial sized kitchens…perhaps at a restaurant, fast food outlet, braai area, bakeries and factories. Kitchen extractor canopies can be manufactured to any shape or size to suit a client's specific requirements and to also accommodate angled walls. Specialising in the field of ventilation, it stands to reason that Zef's More Vision offer a wide range of ducting. Fabricated from galvanized, mild steel, steel or stainless steel, ducting can either be powder coated or finished with a three-coat paint system. Here at Zef's More Vision, we have set an achievable aim of supplying products of exceptional quality at the most competitive prices for all our loyal clientele. Our company understands the importance of having the best human and technological resources in its pursuit of a successful partnership with its customers.
Every commercial kitchen requires ventilation. Today's designers and operators recognize the value in well-designed commercial kitchen ventilation systems which use the latest technology. We would like to emphasize the word "system", as it is not just a box. An extraction canopy consists of an engineered system of exhaust hoods, make-up air ventilators, grease removal apparatuses, ducting, fans etc. A well designed extraction system will improve the health and safety of a kitchen while increasing the efficiency and energy savings for the owner.
Alex Murray Metal Systems (AMMS) opened in 1939 as a plumbing / sheet metal company, manufacturing ventilation ducting for ship returning from the war – for 25 years we have been manufacturing the Ventmaster range of products Cyclovent, Cyclowash and Cyclomaze canopies. As the licensed manufacturer of Ventmaster products we have established a reputable presence in Durban, Johannesburg and Cape Town and have full compliment of machinery at our manufacturing plants. Since the acquisition of Ventmaster by Halton we are now the sole licensed manufacturer in Africa of all Halton extraction products including the revolutionary Capture Jet™ and Capture Ray hood with a full back up from our Over Seas Principals. With the new Capture Ray Ultra Violet system, Halton are leaders in kitchen extraction eliminating grease in the ducting, greatly reducing odours and fire risk. All extraction systems including Capture Jet™ hoods are available 15 -21 days from order depending on specification. We offer a complete design, manufacture and installation service with a 24 hour back up in all major provinces. AMMS has invested in state of the art equipment and upgraded existing machinery. There are a variety of patents and copyrights which will be enforced. The legal department of Halton head office will ensure the copycat brigade are kept at bay, to ensure customer have the original product.
Our products include Curtaining, Dress Fabrics, Haberdashery, Menswear, Linen, and Lighting, Electrical Appliances, Electronics, Computers, Gaming, Cell Phones and accessories. Our policy is to buy in bulk and pass bulk discounted prices to our customers.
The Brasco Group was established in 1991, with Brasco Electrical being its first division to pioneer them into the industry. The Brasco Group now offers divisions for Industrial Filtration, Kitchen Extraction and Deep Cleaning Services as well as Industrial and Commercial Sanitization Solutions. The Brasco Group has been successful for more than 29 years because we believe in customer service and integrity. With the correct management structures in place, we are able to provide your business with the exact solution you need.
ECS Deep Clean Industries specialises in the cleaning of commercial and industrial kitchen extraction systems nationwide. Our cleaning services are carried out in accordance with SANS regulations. The cleaning service includes the specialised cleaning of the canopy, filters, tanks, fat traps, ventilation, chimney, ducting, fan, motor, cowls. We are also able to perform the service on private systems with substantial size.
With years of experience in specifically servicing kitchen extraction systems, our service removes fatty oil and grease built up, aiding the effective extraction of airflow.Our regular service intervals will also greatly reduce the risk of fire and potential contamination. Even the most efficient extraction systems cannot eliminate all traces of fatty oil, grease and grime. Over time, a layer of grease and dirt is deposited on the surfaces of filters, ducts, canopies and extractor fans.
We are kitchen installation and renovation specialists that service the Gauteng area. There is no kitchen project too big or too small for our team of designers and installers to tackle and our company Stark Kitchens prides itself in delivering high quality workmanship. We use only the best materials for your cabinets, doors, hardware and counter tops making sure your kitchen stands the test of time.
Every new product has a unique story, characterized by a 'design journey' full of interesting ideas, twists and turns and crucial choices, where all that is normally considered obvious shall be questioned. Elica company has a strong inclination towards design, meant as The 'trait d'union' between vision, technology and creativity, which involves both past and future. Every product is the result of complex and articulated activities aimed at producing a simple outcome, that is immediately understandable and 'communicative' and where designing, balance and attention to detail and shapes enhance emotions. 1 of 4 Charcoal Filter The traditional odour filter, made up of a mix of activated carbons, losses its efficiency through use and has an average life of 3-6 months. 
SOUTH AFRICA'S TOP CHOICE WHEN IT COMES TO KITCHEN EXTRACTION SYSTEMS

WHEN IT COME TO KITCHEN EXTRACTION SYSTEMS THERE IS ONLY 1 COMPANY TO TALK TO

GET A QUOTATION FOR KITCHEN EXTRACTION SUPPLY | INSTALL | CLEAN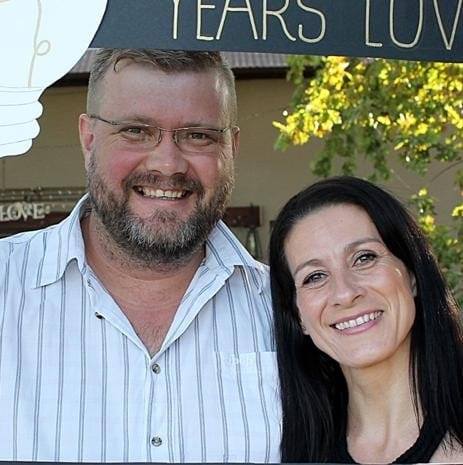 DIGITAL MARKETING DIRECTOR
I am a sales and marketing executive who became a digital marketing director. I love to create success for people by transforming their online business. If you are starting a business, please give me a call (+27 (0) 72 097 8554) or send an email contact me.