UNIQUE EVENT PROMOTION SERVICES
Kanoobi Media has a developed a unique approach to digital PR and marketing and we launched our new strategy during the IT's TIME event in South Africa. We are happy to announce that from the launch of the strategy it only took 3 days to reach 2.2 Million people on Facebook with 1.2 Million post engagements on our Facebook News page. We have grown our Facebook audience pages and groups to more than 40 000 likes and group members in less than 2 months with an engagement reach of more than 300 000.
We have recently launched a buy and sell group market on Facebook and that is growing into a market leading social selling platform in South Africa.
This was the launch of new services in our agency and we are now able to offer these service to more clients through specialized event promotion packages.
Event Promotions and Digital PR
Digital PR is news reporting using posts, images and video to promote and report news with regards to an event, service, organization etc. We also offer Event promotion through launching your event onto our Facebook platforms which will engage our audiences with your event.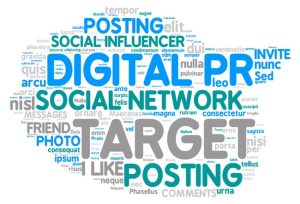 Graphic and Web Design

We also offer custom graphic design, web design and digital marketing integration for events. The success of any event is based on getting the right message to the right audience in time.
We also do specialized Facebook Ad design and Facebook campaign management for events.
Live Facebook Broadcasting
Facebook Live has been a revolution for our agency and we have explored this platform and developed marketing strategies that increases virality on Facebook up 500%. We are able to take one live broadcast and stream or publish it more than 7 platforms increasing the viewers and followers.
We are also offer the ability for events to stream live to our audiences with re-broadcasts on more than one Facebook platform also available.
TALK TO US ABOUT MARKETING YOUR NEXT EVENT.