10 Best Accounting Firms in Cape Town
Are you looking for the best accounting firms in Cape Town?
Auro Professional Cape Town
Trusted Family Wealth Office
About our accounting firm:
We consider our firm to be so much more than your everyday accounting firm.
We pride ourselves with excellent service and continuity.  Our focus is on the co-ordination of the various elements of your wealth structures for optimal efficiency and maximum simplicity. We believe it is vitally important that the interaction between the relevant elements of wealth, risk and taxation planning be constantly evaluated to ensure optimal structures and succession planning.
NIEL DU PLESSIS
Niel has over 10 years' experience working as chief financial officer and operations executive in the manufacturing and information technology sectors. This contributed to a very practical understanding of the financial, fiduciary and administrative aspects within business and also the operational aspects associated with manufacturing, from supply chain to production management on an international scale.
He also has vast experience from working within the corporate advisory environment providing services to entities ranging from listed companies to individual enterprises. Services ranged from tax consulting, corporate governance, transaction structuring, auditing, accounting, family business structuring, black economic empowerment, human resource management and various training and development initiatives on socio-economic and financial aspects.
Niel is a Chartered Accountant (CA (SA)), Trust and Estate Practitioner (TEP) and registered tax practitioner.
T: +27 21 879 3100 | C: +27 76 881 0441 | E: info@auroprofessional.com | W: www.auroprofessional.com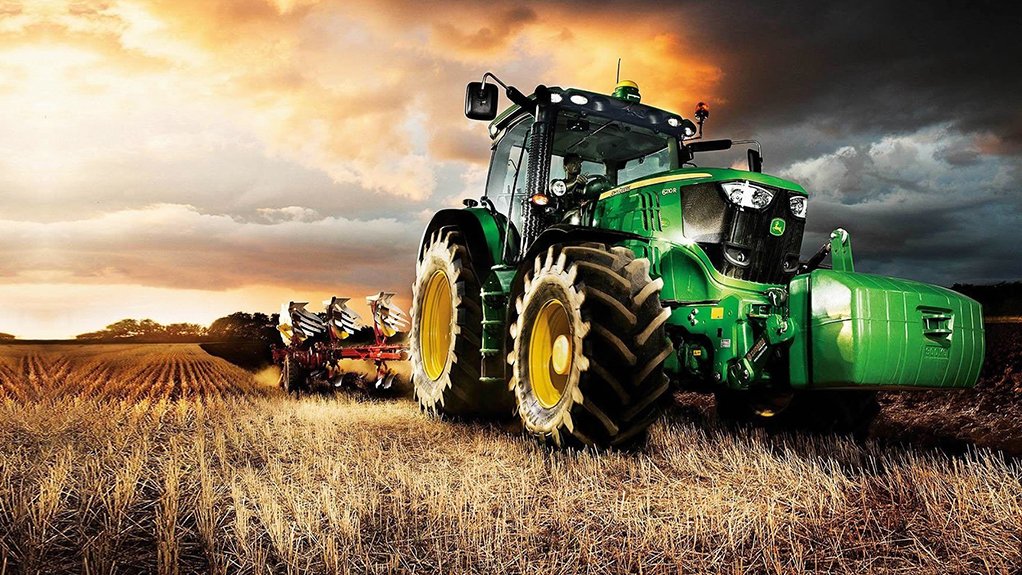 AGRICULTURAL SECTOR
Agricultural business is not merely another sector we crunch numbers for, it is part of our very makeup.
Some of our team members come from farming families.  Specifically, our director, Niel du Plessis grew up on a diverse operational farm and is still involved in the running of various agricultural businesses.  If you combine this real-life farming experience with our sophisticated level of financial and accounting knowledge you have the perfect team to walk with you as your operation grows.
Legacy
We put great value in the fact that your agricultural business could be new or have a rich history.  Generations have been and will be involved in the years to come.  As a farming business you not only need to provide food for the world, but you need to put food on your own table.  We therefore become invested in your past, review your current situation, and help you to make plans and goals for the future generations to come. We believe it is vitally important that the interaction between the relevant elements of wealth, risk and taxation planning be constantly evaluated to ensure optimal structures and succession planning.
Adaptation
In agriculture you must be open to adapt and evolve with all the constant changes in methodology, technology, economy, competition, laws and taxes.  There are so many more elements that affect your business daily, like the weather, availability and cost of equipment and changes within your family.  We pride ourselves in being on top of the game to adapt your processes with your ever-changing business.
An agricultural business has unique needs, and we believe that Auro Professional has the necessary background and skills to understand and appreciate the business that you are in.
Contact Auro Professional today to receive more information about our accounting firm services in Cape Town.
T: +27 21 879 3100 | C: +27 76 881 0441 | E: info@auroprofessional.com | W: www.auroprofessional.com
We consider our firm to be so much more than your everyday accounting firm.
We pride ourselves with excellent service and continuity.  Our focus is on the co-ordination of the various elements of your wealth structures for optimal efficiency and maximum simplicity. We believe it is vitally important that the interaction between the relevant elements of wealth, risk and taxation planning be constantly evaluated to ensure optimal structures and succession planning.
The family wealth office is the one stop shop where the administrative, accounting, wealth, taxation and risk aspects of a family's wealth and business affairs are managed collectively and holistically. This is achieved through interaction with existing service suppliers or the introduction of new service suppliers, but always coordinated with the family's bigger wealth picture in mind.
But is this coordination necessary? Based upon my experience, it is a prerequisite! Consider the following pitfalls that are regularly encountered:
Accounting records are haphazard and unclear
Minutes of meetings are not kept or do not express the decisions that are taken and implemented
Wills are not signed correctly and are not accessible when needed or are contradictory to the testators wishes
Insufficient (or sometimes excessive) insurance cover for critical events
Non-compliance with Companies Act, Trust Property Control Act, Income Tax Act and other legislation
Inefficient tax planning and misalignment between the different elements of tax. Here the low levels of planning surrounding balance sheet tax is especially prevalent.
Poor communication between family members and no common goal alignment
Insufficient or lack of succession planning
A family's wealth is just like a business, and needs to be managed as such. That being said, many businesses only perform as well as they are managed, this is where the opportunity and value contribution lies!
Our family wealth office specialises in the effective management and holistic coordination of family wealth. We work in conjunction with your existing service providers or manage the various elements of the family office internally based upon the specific circumstances of the client.
C2M Chartered Accountants Inc. was established during 1997. At the time Carel Bester was the sole partner to the practice. He carried a vision to establish a dynamic and industry focused accounting practice in Cape Town, based on commitment and hard work with a reputation for service excellence.
Over the past decade, C2M has grown to a capacity of 6 directors, 1 associate and almost 100 staff members. The C2M team is renowned for breaking down general perceptions about stereotypical Accountants and their methodology. 
At C2M, we have a proud tradition of giving back to our local community. The C2M Directors believe that by getting involved in the lives of children, we can really make a difference in South Africa. Annually our Directors and staff supports projects like the Masibambane Sports Foundation.
FM on Call will assist your business to process the administration required to maintain up to date accounting records every month. We perform various monthly bookkeeping and accounting services:
Income statement and balance sheet
Debtors age analysis
Creditors age analysis
Monthly bookkeeping services
Monthly accounting up to trail balance
Fixed asset register maintenance
Balance sheet adjusting journals and reconciliations (incl. Stock)
Bank reconciliation
Debtor's processing and reconciliations
Creditor's processing and reconciliations
Business Accounting Network (BAN) is a network of professional accountants, chartered accountants, qualified bookkeepers and business tax and advisory consultants located all over South Africa, in a unique franchised structure, including Cape Town, Johannesburg, Pretoria, northern Free State, Durban, Stellenbosch, Paarl and the Garden Route.
Our mission is to provide financial information and guidance to our clients so that they can strengthen the value of their business as well as their financial muscle by creating effective financial and cash flow plans and providing performance measurements so that they have the financial information to run what they do best.
From March 2020, expat South Africans earning more than R1.25 million a year will be required to pay tax on their worldwide earnings in South Africa.
Mint Accounting in association with financial institutions offer financial emigration services. We'll handle everything from your formal financial tax clearance to RA withdrawals, SARB approval and final tax returns. This service is recommended for expats living and working abroad and South Africans planning to leave the country. You can also read our blog to learn more.
Mint Accounting also offers a tax analysis service to establish if the new tax law will affect you negatively. This is in the case if you are unsure if you want to do financial emigration.
The Institute of Accounting and Commerce (IAC) (formerly The Institute of Administration and Commerce) was established in 1927 as a provider of distance learning education and a professional management institute.
In 2009 the Institute changed to become a professional accounting membership body only and is registered in South Africa as a non-profit company (NPC) (Reg. No. 1981/011981/08).
In terms of section 60 of the close corporations act 69 of 1984, the IAC registers Accounting Officers, and since 2013 is also a Recognised Controlling Body with SARS for Tax Practitioners (in terms of section 240 of the tax administration act 28 of 2011).
Steve Page is the founding member of Atlantic Accounting and Taxation Services and is registered as a practising member of SAIPA. He is also a registered tax practitioner and brings a wealth of experience to the table that has been gathered over the last 25 years of active tax consulting at all levels.
He has a strong work ethic and believes in doing the job correctly the first time.
Given that his hobbies include extensive overlanding in a beat up Landrover Defender, a sense of humour is a given.
Cloud CFO exists to service Entrepreneurs with Accounting, Payroll, Taxation and Compliance Services by leveraging the latest cloud based technology and integrating an unprecedented operating model to deliver outstanding real time accounting service to its customers. 
Our service offering prices include XERO Accounting Software. XERO Accounting is a world leading cloud based Accounting Software, servicing more than 800,000 customers globally. Through its open API and a market place of 500 + cloud based XERO integrated applications it delivers an unparalleled cloud based business system offering.
Our payroll offering uses the leading South African Cloud based software called SimplePay, which seamlessly integrates into XERO Accounting.
We are a multi-disciplinary firm of Chartered Accountants offering a variety of related services to clients.  Our aim is to provide objective and professional advisory services to private and corporate clients, with particular regard to financial planning and corporate requirements.
We focus on building relationships with our clients and understanding their requirements. Our success in meeting their exacting needs has made us an integral part of their business as their outsourced financial department and not a necessary overhead to meet regulatory requirements.
We understand our clients' need for personal service.  We have structured our practice to give our clients the personal attention they deserve, and our team is backed with the professional qualifications and resources to provide a top quality professional service.
Our strategic intent of providing Financial Leadership Through Professional Excellence is the vision by which we measure our service.  In every aspect of our business, from the services we offer to the recruitment of our staff, we continue to create an entity best able to deliver on this vision.
Our corporate style is both personal and comprehensively geared to service:
We build relationships with clients way beyond the entry levels of good service and trust.
Our service and advice is uncomplicated.
We achieve the agreed results for clients and offer them the peace of mind of knowing that their financial affairs are in good hands.
We think win-win and in so doing always give fair value to clients.
We take transformation very seriously and this is underpinned by a belief in constant improvement and development of our people.
10. KRESTON
The firm was established in 1982 by Mr AQ Khatieb. Mr Ayub joined the firm in 1995 and over the next few years the two together grew the firm from its humble beginnings and is now known as Kreston Cape Town Inc.  The firm is a multi-disciplinary firm of registered auditors, accountants and business advisors serving clients over 150 clients in both the private and public sector. We are a truly South African firm owned by previously disadvantaged individuals. The directors amongst them share more than fifty (50) years in experience as chartered accountants.
Kreston Cape Town is a 100% black owned firm and is categorized as a level 1 BBBEE contributor.
Our  firm  is  able to  handle  any  of  the  requirements  which  might  be  expected  of  a  larger audit, accounting and tax practice, but is still able to maintain a personal service to all our clients.. We endeavour to provide outstanding value-added services, through assisting management to identify their needs and achieve their objectives by providing the required solutions and services.
In addition to the main services offered by Kreston SA offices in general (see the Services page for details), services offered from the Kreston Johannesburg include: Accounting, Internal Audit, External Audit, Business advisory services, Taxation Services, Company Secretarial Services, Advisory, Risk Management Services, Liquidations.
Our offering, is more than just knowledge, we offer insight and solutions. We strive to add value to our clients in all we do. Our client retention demonstrates the ability to adapt to the increasing needs and expectations of our clients, while continually striving towards excellence.
BRANDING & WEB DESIGN
I am a Front End Developer and Solutions Expert(MCSE) who became a digital marketer and strategist. I love to create success for people by transforming their online business. If you are starting a business please give me a call (+27 (0) 81 387 0626) or send an email contact me or read more about me here.