10 Best Accounting Firms in Paarl
Are you looking for the best accounting firms in Paarl?
Auro Professional Paarl
Trusted Family Wealth Office
About our accounting firm:
We consider our firm to be so much more than your everyday accounting firm.
We pride ourselves with excellent service and continuity.  Our focus is on the co-ordination of the various elements of your wealth structures for optimal efficiency and maximum simplicity. We believe it is vitally important that the interaction between the relevant elements of wealth, risk and taxation planning be constantly evaluated to ensure optimal structures and succession planning.
NIEL DU PLESSIS
Niel has over 10 years' experience working as chief financial officer and operations executive in the manufacturing and information technology sectors. This contributed to a very practical understanding of the financial, fiduciary and administrative aspects within business and also the operational aspects associated with manufacturing, from supply chain to production management on an international scale.
He also has vast experience from working within the corporate advisory environment providing services to entities ranging from listed companies to individual enterprises. Services ranged from tax consulting, corporate governance, transaction structuring, auditing, accounting, family business structuring, black economic empowerment, human resource management and various training and development initiatives on socio-economic and financial aspects.
Niel is a Chartered Accountant (CA (SA)), Trust and Estate Practitioner (TEP) and registered tax practitioner.
T: +27 21 879 3100 | C: +27 76 881 0441 | E: info@auroprofessional.com | W: www.auroprofessional.com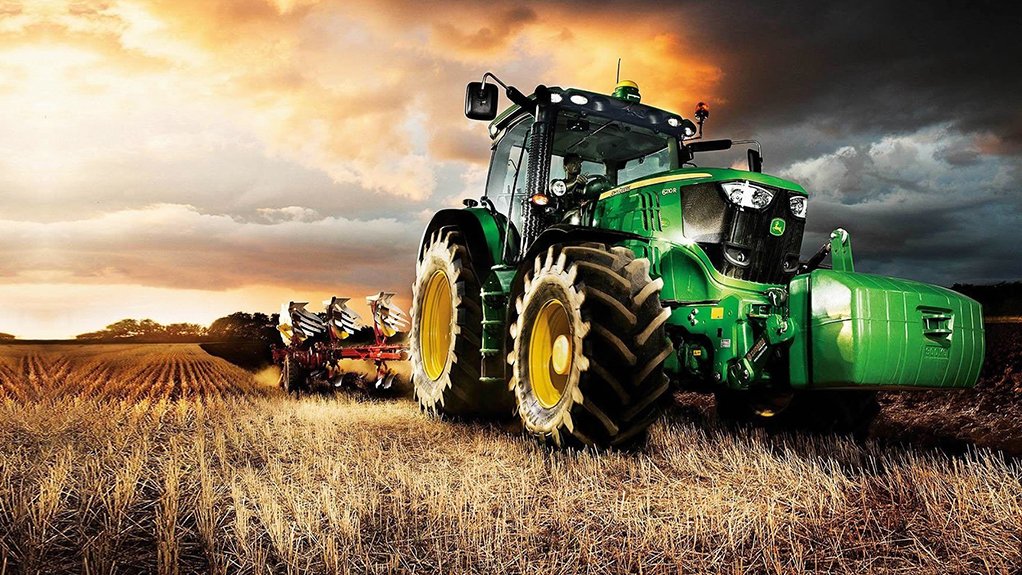 AGRICULTURAL SECTOR
Agricultural business is not merely another sector we crunch numbers for, it is part of our very makeup.
Some of our team members come from farming families.  Specifically, our director, Niel du Plessis grew up on a diverse operational farm and is still involved in the running of various agricultural businesses.  If you combine this real-life farming experience with our sophisticated level of financial and accounting knowledge you have the perfect team to walk with you as your operation grows.
Legacy
We put great value in the fact that your agricultural business could be new or have a rich history.  Generations have been and will be involved in the years to come.  As a farming business you not only need to provide food for the world, but you need to put food on your own table.  We therefore become invested in your past, review your current situation, and help you to make plans and goals for the future generations to come. We believe it is vitally important that the interaction between the relevant elements of wealth, risk and taxation planning be constantly evaluated to ensure optimal structures and succession planning.
Adaptation
In agriculture you must be open to adapt and evolve with all the constant changes in methodology, technology, economy, competition, laws and taxes.  There are so many more elements that affect your business daily, like the weather, availability and cost of equipment and changes within your family.  We pride ourselves in being on top of the game to adapt your processes with your ever-changing business.
An agricultural business has unique needs, and we believe that Auro Professional has the necessary background and skills to understand and appreciate the business that you are in.
Contact Auro Professional today to receive more information about our accounting firm services in Paarl.
T: +27 21 879 3100 | C: +27 76 881 0441 | E: info@auroprofessional.com | W: www.auroprofessional.com
We consider our firm to be so much more than your everyday accounting firm.
We pride ourselves with excellent service and continuity.  Our focus is on the co-ordination of the various elements of your wealth structures for optimal efficiency and maximum simplicity. We believe it is vitally important that the interaction between the relevant elements of wealth, risk and taxation planning be constantly evaluated to ensure optimal structures and succession planning.
The family wealth office is the one stop shop where the administrative, accounting, wealth, taxation and risk aspects of a family's wealth and business affairs are managed collectively and holistically. This is achieved through interaction with existing service suppliers or the introduction of new service suppliers, but always coordinated with the family's bigger wealth picture in mind.
But is this coordination necessary? Based upon my experience, it is a prerequisite! Consider the following pitfalls that are regularly encountered:
Accounting records are haphazard and unclear
Minutes of meetings are not kept or do not express the decisions that are taken and implemented
Wills are not signed correctly and are not accessible when needed or are contradictory to the testators wishes
Insufficient (or sometimes excessive) insurance cover for critical events
Non-compliance with Companies Act, Trust Property Control Act, Income Tax Act and other legislation
Inefficient tax planning and misalignment between the different elements of tax. Here the low levels of planning surrounding balance sheet tax is especially prevalent.
Poor communication between family members and no common goal alignment
Insufficient or lack of succession planning
A family's wealth is just like a business, and needs to be managed as such. That being said, many businesses only perform as well as they are managed, this is where the opportunity and value contribution lies!
Our family wealth office specialises in the effective management and holistic coordination of family wealth. We work in conjunction with your existing service providers or manage the various elements of the family office internally based upon the specific circumstances of the client.
We offer a dedicated personal approach and believe that a business succeeds because it comprises people who live it, dream it and build great plans for its future. We are committed to maintaining the highest professional and technical standards and strive continually to grow our broad commercial knowledge and expertise.  With Exceed you have access to a comprehensive range of services, proven to help a growing business: auditing and assurance, accounting, tax advice and compliance services, company secretarial services, business advisory services (even extending to internal audits and corporate valuations) and specialised tax planning and consultation. Whatever your business requirements are, we have the expertise to help your company operate efficiently and grow exponentially.  
Exceed has an association with a reputable tax and advisory firm based in Perth, Australia. The firm's services include the following:
Accounting and tax
Business advisory
Business transition
Superannuation and asset protection
This is a team of professionals with expert knowledge in business accounting, dynamic management reporting, tax consultancy and superannuation.
Enslins Auditors in Paarl is a firm of Chartered Accountants (SA) providing quality and client centred assurance, taxation, accounting and Pastel Sage Consulting services to the corporate and private sector in South Africa.
Enslins Auditors comprises of nine (9) independently owned firms situated in the Northern Cape, Free State, North West, Gauteng and Western Cape provinces. For more information on the other provincial firms, please refer to the main page of our website and click the applicable office.
Enslins Auditors in Paarl was established in 2017 and prides itself on the quality of services provided over the years and the building of a recognised name in the Chartered Accountancy profession.
We believe in personal interaction with our clients, through which we establish strong, lasting relationships based on service delivery, exceptional quality and a reputation for adding continuous value.
The key pillars in our firm are integrity, quality, accountability, commitment and teamwork which continuously motivates and drives us to be exceptional leaders in our profession and to promote a culture of being knowledgeable in the various sectors in which we provide services.
Every individual and business owner want to know the state of affairs regarding their financial statements and also want to maintain a good relationship with the South African Revenue Service (SARS). HGG Professional Accountants are the experts to assist you with this. 
Accounting and auditing services
The following accounting and auditing services are offered:
Preparation of financial statements;
Finalisation of books to trial balance stage;
Maintenance of ledgers (debtors, creditors and nominal);
Monthly or annual bookkeeping services, using original/source documents;
Final appropriations;
Completion and submission of forms for VAT, PAYE, UIF, skills development and for the compensation commissioner;
Monthly management statements;
External and internal company audits in conjunction with chartered accountants;
Submission of Estate Agency Affairs Board (EAAB) reports;
Registration and submission of Compensation for Occupational Injuries and Diseases Act;
Cape Law Society and Financial Services Board audits, and
Payroll administration.
Tax consulting
A transparent relationship with the South African Revenue Service (SARS) is vitally important to enable us to provide constructive and relevant tax advice to our clients. Our access to training, research and technology enhances this service offering.
These services include:
Tax planning, such as assisting our clients to compile an optimal package structure and with estate and secondary taxes, and
Tax administration, including applications for extension, arrangement of provisional tax payments, correspondence with SARS, tax registration services and compliance with statutory registrations such as VAT, PAYE, UIF, SDL and employer's liability.
At PwC we have invested substantially to develop a disciplined, standardised methodology to drive audit quality and objectivity. All of our professionals are trained in the same methodology, ensuring the consistently high standards you expect of our firm.
To privately-owned companies we offer the services of trusted business advisors – dedicated staff that are trained and experienced in working with owner-managed and/or family-controlled organisations. Your trusted business advisor approaches your audit from a different perspective since the audit of a privately-owned company is usually conducted in a less complex environment than that of a corporate organisation. Through your trusted business advisor we offer you a "one stop" solution and access to all our services including tax planning, legal advice and a myriad of business advisory services.
We also offer industry expertise and sound working knowledge, best practice and benchmarking opportunities within specific industries. Our high-quality, risk-based audit approach will provide the basis for a meaningful advisory role. Our approach also relies on the support of information system specialists from our Performance Improvement service offering.
Our Approach
It starts with our people. We try our best to employ, train and retain the best staff possible. Our team include qualified chartered and professional accountants, university graduates and many of them with years of experience in the industry. We are an equal opportunity employer and do not hesitate to employ people from all walks of life, as long as they meet our requirements for ability, ambition, and integrity. Our staff members have both the academic qualifications as well as the experience to properly do the job they are hired for.
We can prepare financial statements of all entities, from sole proprietors; partnerships, trusts and close corporations to IFRS statements required by public companies.
Should you wish to outsource your monthly bookkeeping and administration like VAT, Payroll taxes and other statutory requirements, we can supply that service, including monthly management accounts.
Even your full payroll function, including the submission of statutory returns to SARS, can be outsourced to us.
We also provide a full accounting function whereby monthly creditor's recons and payment administrations is outsourced to our offices.
We can assist with internal audits should a company want to outsource that function rather than having their own internal audit department.
Coenraad van der Walt CA(SA) GR(SA) aims to cater to a very specific niche in the market and we are definitely not your normal accounting firm. The clients we aim for and the services we offer are focused on businesses we can partner with and services we can be passionate about.
Our target market consists of the following:
Audit firms requiring partner/director equivalent resources to assist with quality and risk management.
Entrepreneurs in need of skilled financial resources on a part time or ad hoc basis.
Development financing institutions wanting to assist the entities they finance with senior level mentors or consultants.
Non-governmental organisations in development finance and community development requiring financial oversight for the projects they are financing.
The services we offer to these clients include the following:
Engagement Quality Control Reviews for audit firms that requires an independent opinion.
Assistance to audit firms with the performance of audits on a sub-contracted basis.
Independent financial management functions for startups and smaller entities who require specialised financial skills but whose size do not justify a fulltime resource.
Consulting to development financing entities by providing financial and management support to the businesses they finance.
Financial controller and accounting functions to NGO's by ensuring proper accounting and compliance with grant conditions. 
We know you're knee-deep in a to-do list as it is, so we're going to keep this short and sweet. Experity Accounting is a future-focussed accounting and business management firm that lives for making the lives of business owners as easy as possible.
Think of us as the Goldilocks of accounting firms – not too big, not too small, just the right size to take care of all your accounting, tax, payroll, company registration, cloud-based technology integration and financial decision-making needs.
Whether your business is a freshly baked side hustle or an established, ever-growing enterprise that employs countless people (or somewhere in-between), we're here to handle all the behind-the-scenes money matters that drives business development and will allow you to unlock the full potential of your company without breaking a sweat.
We like to keep things simple, but significant, and we bet you do too. Let us take care of the greenbacks so you can get back to the thing you do best – growing your business.
Comprehensive digital accounting allowing you to focus on growing your business and simplify your finances in an innovative way.
ABOUT US
Core Values
We as directors believe in personalised professional services, that adds value to our clients and their operations. We continuously strive to meet the needs of our clients and to improve our services to ensure that the NSi experience meets and exceeds our clients' expectations. We are committed to continuing development in our personal capacity, so that we can advise and service our clients according to the most recent regulations and with the highest professional ethics.
Objectives
We strive to build a lifelong and loyal relationship with our clients. As the directors of NSi are young and very enthusiastic, we see this as a perfect opportunity for new and established businesses to build this relationship. This ever growing relationship will ensure that the operations of our clients are understood and will lead to better decision making and value added services to you as client. We strive to be more than just an annual "health check" for organisations, but rather as a partner to the further development of your business.
We strive to deliver timeously services that are up to date with the relevant compliance and regulatory requirements.
Target market
We identified a need among small and medium-sized entities for professional, personal and loyal services. Our vision is to grow as a firm that delivers these specific services that are required by the small and medium-sized market.
E Malan & Associates was established on 1 October 1983 by Eugene Malan. Our offices opened in the city centre in Roodepoort. From there we moved our offices to Florida on the West Rand.
Today we have five offices we employ approximately 100 people, some who have been with our company for over twenty years.
We are brought to state that our offices are managed by well trained and highly educated staff with many years experience between them.
It is our passion and aim to be of service to companies who value the importance of their accounting and tax matters.
We believe that it is our ability to understand our clients' individual needs which enables us to make a difference. Our aim is to provide clients with a personalised and professional service based on trust, respect and the development of long term relationships.
BRANDING & WEB DESIGN
I am a Front End Developer and Solutions Expert(MCSE) who became a digital marketer and strategist. I love to create success for people by transforming their online business. If you are starting a business please give me a call (+27 (0) 81 387 0626) or send an email contact me or read more about me here.