10 Best Accounting Firms in Stellenbosch
Are you looking for the best accounting firms in Stellenbosch?
Auro Professional Stellenbosch
Trusted Family Wealth Office
About our accounting firm:
We consider our firm to be so much more than your everyday accounting firm.
We pride ourselves with excellent service and continuity.  Our focus is on the co-ordination of the various elements of your wealth structures for optimal efficiency and maximum simplicity. We believe it is vitally important that the interaction between the relevant elements of wealth, risk and taxation planning be constantly evaluated to ensure optimal structures and succession planning.
NIEL DU PLESSIS
Niel has over 10 years' experience working as chief financial officer and operations executive in the manufacturing and information technology sectors. This contributed to a very practical understanding of the financial, fiduciary and administrative aspects within business and also the operational aspects associated with manufacturing, from supply chain to production management on an international scale.
He also has vast experience from working within the corporate advisory environment providing services to entities ranging from listed companies to individual enterprises. Services ranged from tax consulting, corporate governance, transaction structuring, auditing, accounting, family business structuring, black economic empowerment, human resource management and various training and development initiatives on socio-economic and financial aspects.
Niel is a Chartered Accountant (CA (SA)), Trust and Estate Practitioner (TEP) and registered tax practitioner.
T: +27 21 879 3100 | C: +27 76 881 0441 | E: info@auroprofessional.com | W: www.auroprofessional.com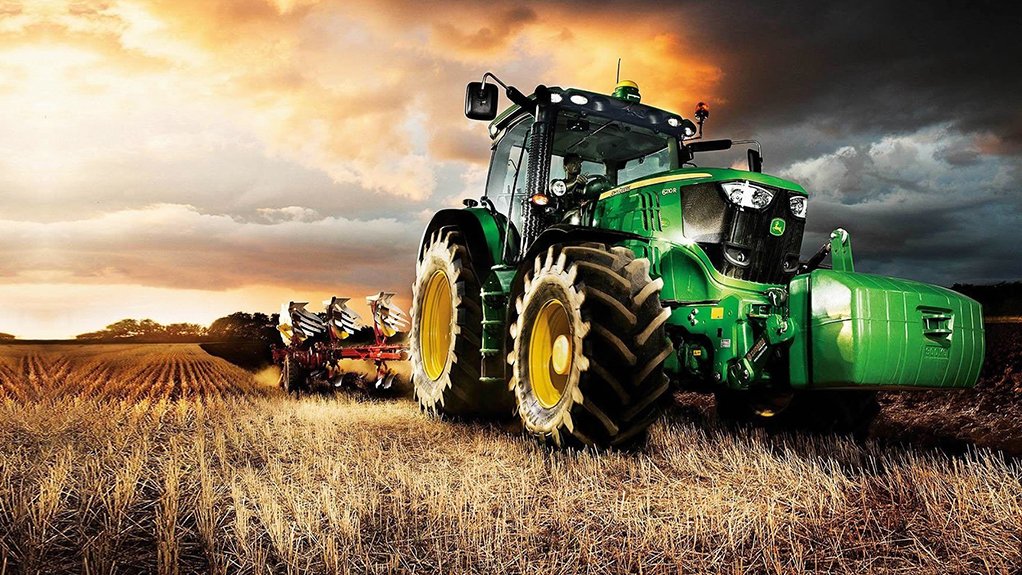 AGRICULTURAL SECTOR
Agricultural business is not merely another sector we crunch numbers for, it is part of our very makeup.
Some of our team members come from farming families.  Specifically, our director, Niel du Plessis grew up on a diverse operational farm and is still involved in the running of various agricultural businesses.  If you combine this real-life farming experience with our sophisticated level of financial and accounting knowledge you have the perfect team to walk with you as your operation grows.
Legacy
We put great value in the fact that your agricultural business could be new or have a rich history.  Generations have been and will be involved in the years to come.  As a farming business you not only need to provide food for the world, but you need to put food on your own table.  We therefore become invested in your past, review your current situation, and help you to make plans and goals for the future generations to come. We believe it is vitally important that the interaction between the relevant elements of wealth, risk and taxation planning be constantly evaluated to ensure optimal structures and succession planning.
Adaptation
In agriculture you must be open to adapt and evolve with all the constant changes in methodology, technology, economy, competition, laws and taxes.  There are so many more elements that affect your business daily, like the weather, availability and cost of equipment and changes within your family.  We pride ourselves in being on top of the game to adapt your processes with your ever-changing business.
An agricultural business has unique needs, and we believe that Auro Professional has the necessary background and skills to understand and appreciate the business that you are in.
Contact Auro Professional today to receive more information about our accounting firm services in Stellenbosch.
T: +27 21 879 3100 | C: +27 76 881 0441 | E: info@auroprofessional.com | W: www.auroprofessional.com
We consider our firm to be so much more than your everyday accounting firm.
We pride ourselves with excellent service and continuity.  Our focus is on the co-ordination of the various elements of your wealth structures for optimal efficiency and maximum simplicity. We believe it is vitally important that the interaction between the relevant elements of wealth, risk and taxation planning be constantly evaluated to ensure optimal structures and succession planning.
The family wealth office is the one stop shop where the administrative, accounting, wealth, taxation and risk aspects of a family's wealth and business affairs are managed collectively and holistically. This is achieved through interaction with existing service suppliers or the introduction of new service suppliers, but always coordinated with the family's bigger wealth picture in mind.
But is this coordination necessary? Based upon my experience, it is a prerequisite! Consider the following pitfalls that are regularly encountered:
Accounting records are haphazard and unclear
Minutes of meetings are not kept or do not express the decisions that are taken and implemented
Wills are not signed correctly and are not accessible when needed or are contradictory to the testators wishes
Insufficient (or sometimes excessive) insurance cover for critical events
Non-compliance with Companies Act, Trust Property Control Act, Income Tax Act and other legislation
Inefficient tax planning and misalignment between the different elements of tax. Here the low levels of planning surrounding balance sheet tax is especially prevalent.
Poor communication between family members and no common goal alignment
Insufficient or lack of succession planning
A family's wealth is just like a business, and needs to be managed as such. That being said, many businesses only perform as well as they are managed, this is where the opportunity and value contribution lies!
Our family wealth office specialises in the effective management and holistic coordination of family wealth. We work in conjunction with your existing service providers or manage the various elements of the family office internally based upon the specific circumstances of the client.
With a committed workforce of about 100 passionate individuals, Moore Stellenbosch is exceptional in its auditing, accounting, tax and financial advisory services. We strive to deliver the highest quality of work and cultivate accessible relationships with all our clients from various small, medium and large business establishments.
Services provided by our office exist in two separate but interlinked departments: Moore Stellenbosch Inc and Moore Management Services. These departments include auditors, accountants and business advisors, and also deliver tax and payroll services amongst others. Both of these departments offer SAICA and CIMA trainee contracts, respectively, for graduates.
Only a 40-minute drive from Cape Town, our firm is situated in Techno Park between the beautiful mountains and vineyards of Stellenbosch, close to the economic centres of Paarl, Franschhoek and Somerset West. Providing sensible advice and client-tailored solutions, Moore Stellenbosch stands tall and strong as part of one of the most reckoned accounting and consulting firms in the world – Moore Global Network.
RCA was started by Richard Rhoda who has over 30 years' experience in providing accounting, tax, consulting and external auditing to clients. RCA first steps are to understand your business and its challenges before providing tailor-made solutions.
RCA is a black empowered accounting and auditing firm operating from Stellenbosch who services a number of clients throughout South Africa. RCA has a wide range of experience ranging from support for small enterprises to consultancy services to corporates including public entities.
It exists to provide work experience to graduates and other persons interested in pursuing a career in Accounting, Auditing and Corporate Governance. It also wishes to create a learning culture and will assist its staff to develop to their full career potential. Through this learning and innovative approach we believe that we will be on the forefront of technology.
RCA is accredited with the Independent Regulatory Board of Accountants (IRBA) and is a member of SAICA (South African Institute of Chartered Accountants).
RCA gears itself to focus on small & medium business needs and due to its size will be able to provide personal services at more affordable rates than larger audit and consulting firms.
CH Consulting is part of the CH Group.
We are registered accountants and tax practitioners based in Stellenbosch. We serve clients in South Africa and internationally.
Technology plays a significant role in everything we do today, and it can be utilised to increase the efficiency of firms. However, we have realised that technology can also be counterproductive and dim basic business principles that have been around for centuries. Therefore advances in technology must be applied with care. Our sister business Ignium is also part of the CH Group and focuses on business systems, web and application development.
HVM Accountants is a fully fledged, unique audit and accountancy firm that opened its doors in November 2007 with a special focus on training and consultancy.  Over the years HVM has expanded its offering to encompass audits, reviews, accounting services and tax administration as part if its service.  HVM is made up of three directors and multiple staff members. We are uniquely positioned to offer clients the services they require and deserve.
The name HVM was born out of the first names of the founders Herman and Vermeulen and their Dutch partner at the time Maes Incorporated.  This Dutch link enabled HVM to establish a Dutch desk within the Dutch Consulate assisting and serving many Dutch residents living in South Africa.  Services include cross boarder wills, tax planning and payroll administration.  HVM also forms part of a global association called GMN International.
BGR is a unique association of independent firms where each firm retains the character and identity that initially made it successful and thus differentiated it from the rest.
The philosophy that each member firm subscribes to is a method of working where the client's experience is our highest priority and forms the foundation of everything that we do. By pooling our knowledge, expertise and experience we gain the benefits of establishing and adhering to the highest standards, sharing best practices and knowledge, offering broader training for our staff and, most importantly – the best service offering for our clients.
Our staff is the key to our success and therefore we invest in people who share our vision. We believe that every employee is unique and will strive for the best that he or she can offer. Our distinctive working environment allows for individual growth, while our collective values and standards are maintained throughout.
Our diverse client base combined with holistic, deep expertise and experience helps us to give you value-adding advice, way beyond services.
Accurate figures, correct business analysis, interpretation – vital bottom line intelligence.
We move beyond specialised knowledge, tables and tax laws to advise your most cost-effective tax regime.
We have a quarter century track record and a range of professional services. LDP is, however, more about personal interaction with clients to add value to their business.
LDP is accredited with the Independent Regulatory Board of Auditors (IRBA) and performs audits in accordance with the "International Standards on Auditing" that IRBA prescribes.
We are a medium sized firm established in 1952 with offices in Caledon and more recently Stellenbosch.
The firm has three partners, Barnè du Toit, Barend Kotzè and Tonie Linde who are supported by a dedicated management team and more than 40 professional staff members. Our composition ensures a wealth of experience and up to date knowledge for both tax and advisory services. We have specific specialist capabilities with regards to businesses in the agricultural sector of South Africa. Assurance clients vary in size from businesses with turnover in excess of R 600 million to smaller owner managed businesses.
Smith & Assosiate is a middle-sized firm situated in Stellenbosch, South Africa. The firm's services include; auditing, accounting services, tax compliance, tax planning, estate planning, administration and trust as well as company secretarial services.
Smith & Assosiate is an accredited firm who provides training to trainee accountants of the South African Institute of Chartered Accountants (SAICA), as well as the South African Institute of Professional Accountants (SAIPA).
Henry Smith achieved his goal of establishing an independent practice, the Smith & Assosiate in Stellenbosch on 1 August 2008.
Previously, he was associated with the LDP Incorporated group for 14 years, of which 8 years were in the capacity of director of LDP Personal Business Services (Pty) Ltd.
As a result of Henry's personal engagement with his clients, Smith & Assosiate was able to retain its relationships with longstanding clients and continued to render personal and professional service to them.
(BLC.LLB (Pretoria), member of the Cape Law Society, Compliance Institute, admitted attorney). Ilzemarie practised as an attorney and conveyancer at Miltons Matsemala Inc, Durbanville branch as a director until 2007 when she relocated to Stellenbosch to join a niche investment company Rootstock Investment Management (Pty) Limited in a legal and Financial Services Board compliance role.
In 2009 Ilzemarie co-founded The Office in Stellenbosch and is currently the principal operational director. Following the need for conveyancing services by clients of The Office (a specialised family office business), she founded Dreyer Attorneys Inc. for conveyancing and conveyancing related matters of the Office clients. Ilzemarie has in excess of twenty five years' experience in the corporate governance, legal document drafting, company secretarial, trustee administrative and conveyancing arena.
Process accounts
Prepare monthly portfolio statements
Compile Annual Financial Statements
Prepare audit files and liaise with Auditors
Vat and Tax Administration
Budgets and Forecasts
E-filing
BRANDING & WEB DESIGN
I am a Front End Developer and Solutions Expert(MCSE) who became a digital marketer and strategist. I love to create success for people by transforming their online business. If you are starting a business please give me a call (+27 (0) 81 387 0626) or send an email contact me or read more about me here.