Top 10 Web Design Companies in New York
Having a great website is the key to any successful digital marketing plan. We have compiled our list of the top 10 web design agencies in New York.
The first step to growing a brand online is to drive qualified leads to your website or mobile app. Having a user-friendly experience is an important part of any successful business strategy, but generating relevant traffic is essential to having a strong conversion rate.
At Lounge Lizard our passion is to provide innovative, highly functional, visually appealing and feature-rich website designs and mobile applications as well as the digital marketing programs that drive business growth. We hold ourselves to the highest standards of creative and technical excellence.
Kanoobi is a full digital agency that offers web design, branding, SEO and digital marketing. Work with people that understand your business needs. With more than 17 years experience in the industry, Kanoobi has achieved great success for their clients. We have created exceptional logo's for exceptional businesses!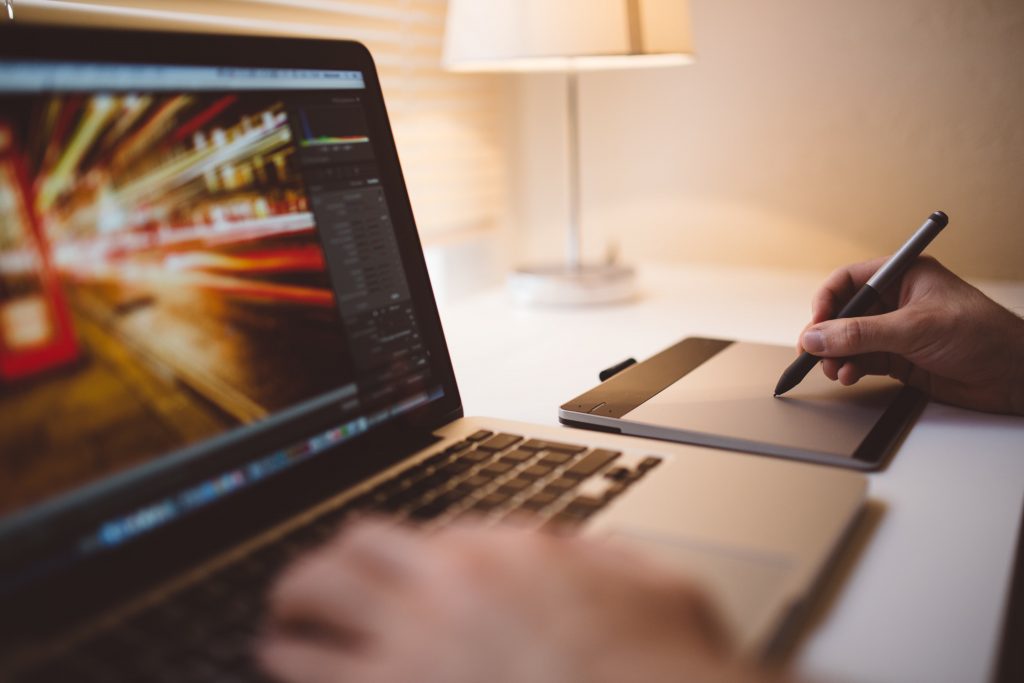 4. AVEX DESIGNS
Avex Designs is a creative digital agency and web design company based in New York City. We partner with brands, agencies and start-ups to create engaging content and meaningful experiences in the digital space. From digital marketing and content creation, to web design and e-commerce development, we're more than just a web design company.
Since 1998, we've guided clients far beyond nyc website design concepts & digital marketing strategies. Our talented team is comprised of entrepreneurs, all of whom know what it takes to successfully manage a businesses of their own. We feel strongly that this experience helps our team utilize the thought process required to guide you in making that next important business decision. With each task that we take on, we treat it as a business partnership, not just another "project on the board".
6. IRON PAPER
We focus on marketing results — but only the ones that matter. No marketing fluff, no vanity metrics. Just ROI and lead generation and conversion through your sales funnel. Our conversion scales over time, bringing real business growth.
Clarity Benefit Solutions (formerly Beneflex) wanted a new brand and website to support the growth of their business, as their industry rapidly changes and evolves. We worked with Clarity to create a new online persona and website, both of which highlight Clarity's best in class technology, customer service, and product line.
8. DOTLOGICS
If you are searching for the best web design company in New York, you've come to the right place. Our award winning team has been recognized for providing custom web design and development services that can help your business stand out from the crowd. We believe that a growth driven website is vital to creating an effective brand identity and will help you not only to meet but to exceed sales objectives.
At Ruckus, we work with game-changing brands, inspired companies, and global influencers. Whether you're just starting out or evolving your brand, Ruckus offers the expertly crafted disruption that'll take you to the next level.
10. MAXBURST
We're a Top rated NYC digital agency focused on creative and results driven solutions. Whether it's to increase profits, provide support, sell products or promote your brand, allow our web design services to bring your company front and center.
Conclusion
Well we hope that this list will help you to make a better choice for your brand new website!
BRANDING & WEB DESIGN
I am a Front End Developer and Solutions Expert(MCSE) who became a digital marketer and strategist. I love to create success for people by transforming their online business. If you are starting a business please give me a call (+27 (0) 81 387 0626) or send an email contact me or read more about me here.