Web Design in Durbanville
I spoke to the top awarded estate agency in Africa and they have recently fired their whole marketing depart after 10 years of employment. Why? Is what I asked. They appointed a young savvy digital marketing director and that is who and what is leading their marketing from now on. Print media is way back in the line, digital is now at the head of all forms of marketing world wide. This shift is what is driving the demand for great digital marketers.
Having a great website is the key platform in a successful digital marketing strategy. Kanoobi Media has helped many of our esteemed clients in Durbanville with great web design.
Looking forward to hear about your business and how we can create a successful digital marketing platform for you.
Kind Regards
Iban Vermeulen
Digital Director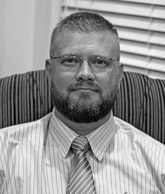 Contact us today for to talk about the future of your business
BRANDING & WEB DESIGN
I am a Front End Developer and Solutions Expert(MCSE) who became a digital marketer and strategist. I love to create success for people by transforming their online business. If you are starting a business please give me a call (+27 (0) 81 387 0626) or send an email contact me or read more about me here.