What is a Business coach – and do I need one?          
Many people confuse Business Coaches with Life Coaches, understandably so because there are some common goals and many Business Coaches are also Life Coaches. As confusing as that may sound, all be revealed as we explore these two questions "What is a Business Coach – and do I need one?''
It may be helpful if you read my previous article on 'What is a Life Coach (and do I need one)? As you will already have a clearer idea of exactly what Life Coaches do. There is however a significant difference between these two types of Coaches so let's begin with…
What is a Business Coach?
In essence, the Business Coach works on Coaching the Business Owner to achieve their goals for the business. That is the focus of the Business Coach, but this often involves working on the skills and aspirations of the individuals in the business, which is where some Life Coaching skills come in. So, obviously there is some integration of the two disciplines.
To simplify it a little – as one observer put it "A Business Coach will assist and guide the Business Owner in running a business by helping them clarify the vision of their business and how it fits in with their personal goals. Business coaching is a process used to take a business from where it is now to where the business owner wants it to be."
The Business Coach assists the owner – or his team, depending on the circumstances to set crystal clear goals and definitions of their values and work priorities. Together with the Business Owner, the Coach then maps out ways and timelines to achieving these goals.
A clear action plan is created on how to move ahead and progress, but along the way, the Business Coach guides and assists you to stay on track. There are of course many elements to a Business Coaching program – from the business plan to the people, to the financial aspects of maintaining the bottom line – and every Business Coach will have a different strategy.
About the author:
Trained as a life coach, TRE advanced provider, QEC practitioner, Pilates & Callanetics instructor, massage therapist, facilitator and trainer; she has coached and trained scores of people through their own journey of mental and physical discovery and transformation. This is Marléne Nunes – living a life of purpose and offering over 35 years of working in the industry and even longer life experience.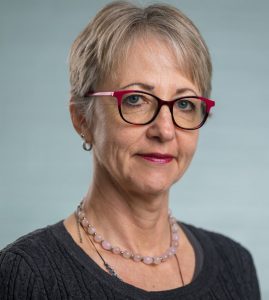 BRANDING & WEB DESIGN
I am a Front End Developer and Solutions Expert(MCSE) who became a digital marketer and strategist. I love to create success for people by transforming their online business. If you are starting a business please give me a call (+27 (0) 81 387 0626) or send an email contact me or read more about me here.