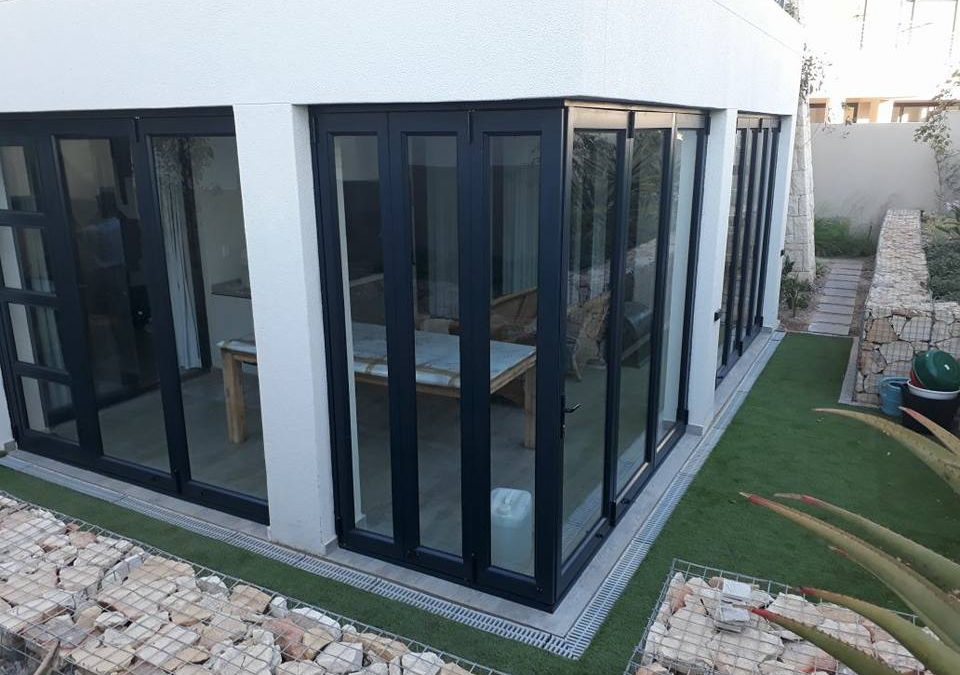 10 Best Aluminium Window Suppliers and Installers in Cape Town
If you are looking for a top service to source aluminium windows and doors for you home or office development.
Then look no further than using.
Aluminium Cape Town offers a quality procurement service to home owners and commercial developments. The service aims to connect clients with only the best aluminium suppliers and manufacturers in Cape Town. The have a very strict vetting process for the contractors that they do use.
If you want high quality products installed by the best teams in Cape Town then this is the way to go.
Why make use of their service?
1. Their service providers only use high quality products.
2. They only use the best companies and are very strict about providing clients with good service.
3. They provide great prices for these services.
4. They follow up and make sure that the client is happy.
5. Their contractors are obligated to deliver what is promised.
So if you are looking for alumium windows and aluminium doors in Cape Town, then contact them today.
Offering the best aluminium procurement service in Cape Town. Working with only the best suppliers and installers.
AluCape Aluminium manufactures and installs Aluminium Windows & Aluminium Doors.  We supply to the Home Owner and to Business.
Amdoor manufactures aluminium doors to order. We offer both a service of supply only, or supply and fit.
Products are made up to exact specification, using a variety of aluminium profiles and colours with a wide variety of glass applications to suit any requirement.
Our Windows and Doors are sourced locally and internationally from our trusted and established suppliers. We also offer our very own in-house brand of doors.
We have two showrooms based in Lansdowne as well as Northgate Office Park in Ysterplaat and we sell to both traders and directly to the public.
We can deliver to any area within the Cape Metropole and our Landsdowne showroom offers in-house glazing.
Our 17 years of experience in the industry comes through, not only in our quality products but also our service and we pride ourselves on being able to offer our clients both solid and engineered wood veneer options giving you a vast selection of options to suit your individual needs.
It is our intension to provide our happy clients with the best quality products, on time, every time and at the best price possible. 
We will always buy our material from reputable suppliers, manufacture and install these products in accordance with the relevant regulations.
Eurostyle who was established in 2002 manufactures, Supplies and Installs all products of superior quality, service and value for money. Contact Eurostyle Glass And Aluminium Windows and Aluminium Doors for a quotation, product availability and installation dates. We specialize in the manufacture and installation of Aluminium Windows and Doors which are custom made to suit our client's specific needs.
For 60 years Metal Windows has built up a reliable reputation for installing and refurbishing perfect fit, leak-free windows and doors. We pride ourselves on custom solutions – solving problems which may be structural or caused by rain, sea air, damp or previously incorrect installations.
We specialise in manufacturing, supplying and fitting of aluminium windows and doors into the replacement market and also offer a supply and fit service for new buildings.
The Aluminium Centre is a reputable aluminium company in Cape Town. We specialise in the installation, repair and service of aluminium windows and doors. We will replace our customers' weathered or damaged wooden or steel window frames and doors with our top quality, self-manufactured aluminium windows and doors. We have a highly skilled workforce operating in Cape Town and the Western Cape that will provide professional service to our customers for both their residential and business premises.
At Table View Glass and Aluminium, our way of doing business is based upon high professional values and we pride ourselves on quality and personal service. We believe in building a business, like any great structure, on deep, strong foundations.
TGA specializes in the design and installation of bespoke glass and aluminium solutions in the residential and commercial sectors. As a team, we strive to be the leading manufactures and installers of purpose made architectural glass and aluminium windows, doors, shopfronts, facades, mirrors, framed and frameless balustrading, as well as showers. The TGA group operates from manufacturing facilities situated in Killarney Gardens and Epping Industrial.
BRANDING & WEB DESIGN
I am a Front End Developer and Solutions Expert(MCSE) who became a digital marketer and strategist. I love to create success for people by transforming their online business. If you are starting a business please give me a call (+27 (0) 81 387 0626) or send an email contact me or read more about me here.