Top WordPress Theme
Kanoobi Media exclusively uses Elegant Theme products for design and development. WordPress is the world largest CMS platform and is used to design websites on a daily basis for businesses around the world. Kanoobi Media is a registered affiliate of Elegant Themes and promotes their products around the globe.
At Kanoobi we work with the products from Elegant themes to create powerful websites for our clients. Elegant themes is more than just a template! At Kanoobi creative studios we use Elegant Themes as the back bones of our creative development, because it gives us the ability to create the visual excellence for our clients that they need. We have very high demanding clients and cannot be bound by themes that is not able to accommodate our creative juices.
If you are looking to work with the best WordPress Theme designers win the business. Work with Elegant Themes.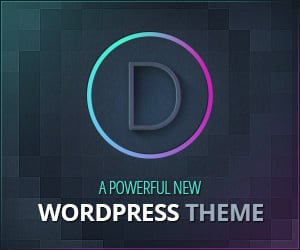 Talk to us today about your WordPress hosting needs and web design solutions!
Kanoobi Media also assist clients with WordPress hosting and give your business a custom option that will run secure.

Contact us today for to talk about the future of your business
BRANDING & WEB DESIGN
I am a Front End Developer and Solutions Expert(MCSE) who became a digital marketer and strategist. I love to create success for people by transforming their online business. If you are starting a business please give me a call (+27 (0) 81 387 0626) or send an email contact me or read more about me here.